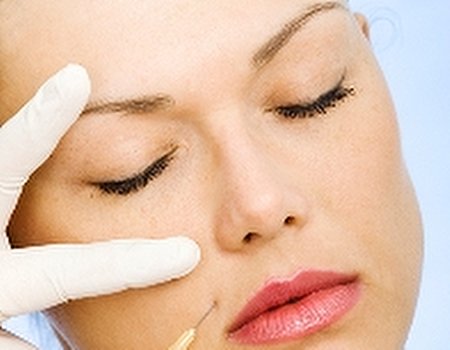 Her act may not have won the X Factor, but at least Dannii Minogue's still smiling thanks to her Botox ban. The X Factor judge has found an alternative to the wrinkle-beating treatment after being slated for looking plastic on screen. After realising a face with an expression is a better one, she's now a fan of a revolutionary new product made from bee venom, an organic alternative produced by beautician to the stars, Deborah Mitchell.
Criticised in the past for overusing the anti-aging injection, Dannii claims on her blog that the Bee Venom Mask, which is part of the organic Heaven range, really is 'an alternative to Botox.' Ditching the frozen face look, she says: "If you can get older and be happier within yourself, that's the main thing."
Deborah Mitchell, owner of Heaven beauty salon in Shropshire, has a celebrity client list including Victoria Beckham and Michelle Pfeiffer. Deborah claims the innovative product gives an instant anti-aging effect, as it helps to control the facial muscles. Unlike Botox, the product contains a host of natural, organic ingredients, including bee venom, Manuka honey, shea butter and essential oils.
"She had been criticised for having no facial expressions, but now she looks great, really healthy," says Deborah, who has been treating Dannii for more than five years. "Thankfully, more and more people are turning away from Botox as they are worried about its long-term effects, and looking for more natural alternatives, such as my Bee Venom Mask which is proving a huge hit."
Also a fan of Deborah's LIA therapy facial, which uses fingertip massage for a firming effect, down-to-earth Dannii isn't afraid to admit she's had work done. Confessing that it wasn't exactly money well spent and that enough was enough, the 37-year-old wants other women to know that beauty doesn't always equal happiness.
"It didn't make me happier. If you link cosmetic surgery into happiness or to be perfect you're never going to be happy. It's not about being perfect - that's where people get it wrong," she told Cosmopolitan magazine.
So whether you're addicted to Botox or you prefer the natural look with less invasive beauty procedures like Dannii, why not try a skincare consultation to find out what would work for you?