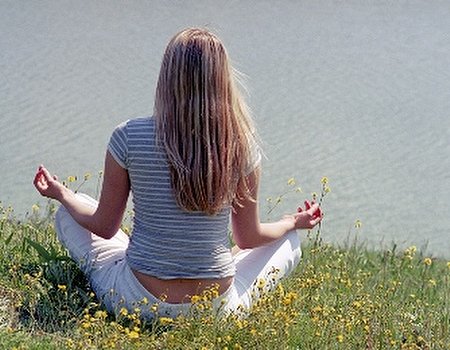 Ever wondered how busy celebrities such as Barack Obama and Oprah Winfrey always manage to look so fresh and dandy? With both stars reportedly fans of BodyTalk, the answer may just lie with this new holistic healthcare system. The new alternative therapy, rumoured to be popular with both the President and the chat show queen, is now converting sceptics in Britain.
BodyTalk is based on the belief that the body knows how to heal itself but can sometimes malfunction. A BodyTalk practitioner offers no diagnosis or prescription, just a session which uses muscle testing and light tapping on the head and sternum to re establish channels of communication within the body. Once this is done, the body will start functioning optimally again.
Yet BodyTalk isn't the only alternative therapy favoured by the rich and famous. Celebrities such as Jennifer Aniston, Jade Jagger and the Beckhams have all been using alternative therapies to improve their health and wellbeing. So, why not follow the stars and opt for some holistic healing?
Celebrities are the most high profile users of non standard remedies, which often range from the curious to the kooky to the obscure. Yoga followers include Reese Witherspoon and Hugh Jackman, while Marilyn Monroe and boxing legend Mohammed Ali were fans of Shiatsu and model Kate Moss is an acupuncture fiend. There are plenty of alternative treatments to choose from, such as homeopathy or Ayurveda, which have a long and rich history as traditional healing techniques or chiropractic treatments which are widely practiced and vetted. Some treatments and therapies, such as those that deal with energies and altering your mood, are less likely to cut the medical mustard but still remain popular with their devotees.
Hollywood actress Gwyneth Paltrow showed she was a fan of cupping after turning up to a film premiere in 2004 with circular marks on her back. Practitioners of this treatment apply a cup to the skin and create a vacuum with hot air. The suction brings blood to the surface and can have various benefits on the body from stimulating blood flow to relieving pain.
Supermodel Christy Turlington's holistic treatment choice is Ayurveda. Also used by celebrities Goldie Hawn and Cherie Blair, this alternative Eastern medicine is used to find balance. A staunch and vocal practitioner of Ayurveda, Turlington believes it is important for health and happiness
Beatles legend Paul McCartney is apparently a fan of therapeutic practice, Alexander Technique. The series of movements are designed to change balance, movement, breathing and thinking and some British studies have shown the technique to be more effective than massage or exercise for back pain.
Why not have a look through our treatment pages for inspiration or even ask any burning questions to our directory of practitioners. Plus you can find spas and wellbeing centres offering holistic treatments - you may just find the cure to that stubborn ailment you've been looking for.