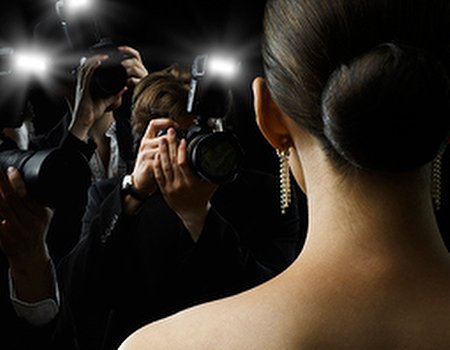 Claire and I were talking the other day about celebrities. I asked her, 'If you could get anyone on your couch, who would it be?' Claire said Adele.
'She always has throat problems and laryngitis so is constantly cancelling her tours. She also struggles with giving up smoking which will be trashing that gorgeous voice of hers. I reckon I can help support her immune system as well as help her give up smoking.' Good answer. What about me? Who do I want on my couch?
Katie Price. Every day of the week. The woman fascinates me. I am so intrigued by her. It's like watching a car crash in slow motion, I can't turn away. I wonder what she is like in person, I also have a suspicion that her health is in a terrible state. When everyone's out of the house and I'm alone with Sky1, a bag of raisins and 'What Katie Did Next', I am stunned to watch her starving herself, running marathons and then eating some horrendous take away burgers. Her poor teeny weeny body!
But it's not just what she eats that intrigues me so. She puts herself out there day after day in the public view asking for opinion, criticism and comment. She is so desperate for perfection she mutates her face and body to achieve it. I see a woman looking outside herself for validation, acceptance and answers. And trust me Katie, that's not the right place to look.
As kinesiologists, we take a whole person approach, understanding that emotion plays a huge role in the health of an individual. Sure, Katie Price has confidence, drive and ambition - I think the woman has incredible balls and hats off to her, the woman knows how to make money and market herself. But I question whether she actually loves herself. If she did, why would she go to such extremes to change the way she looks? What could this twisted sense of self be doing to her health? My guess is that this non acceptance of who she is and what she looks like is as unhealthy for Katie as that manky burger. Katie, if you're reading this, I would love to have you on my couch - just call round any time and book an appointment.