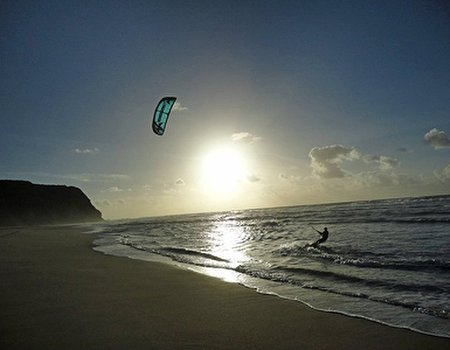 The Challenge
I've decided to take on the Wahanda 4 week Beach Body challenge. No idea what was going through my mind! I was actually getting quite excited about it, drew up my plan, defined my goals. Getting to bed last night I was feeling this buzzing excitement in my stomach, a bit like you get the night before you go on a really nice holiday.
But in the morning everything looks bleaker... I snoozed the alarm twice and have decided my morning walk would now be a lunch time walk or maybe even an evening one. Sigh...
The Goal
But first let me explain what my goal is. I just want to increase my fitness level. There will be no major dietary changes, though I will try to avoid refined sugars and fried foods. The main objective will be to achieve a leaner body with stronger muscles, while increasing my level of stamina and resistance.
And how am I proposing to do this? By going to the beach!!! Walking (power walking whenever possible) will be the core of the fitness program. During the week, 2 walks of 2kms and 2 walks of 3,5kms. At the weekend a walk of 10km.
The shorter walks will be done walking on sand. Not only will this be beneficial for toning my leg, bum and tummy muscles, it will also provide an excellent exfoliation action for my soles. It's a win/win situation. Enjoying the beach while trying to improve one's beach body has got to be getting the best of both worlds!
On top of this I will try to keep up with my current regime of a Pilates class 2 times a week. Oh I'm feeling tired already...