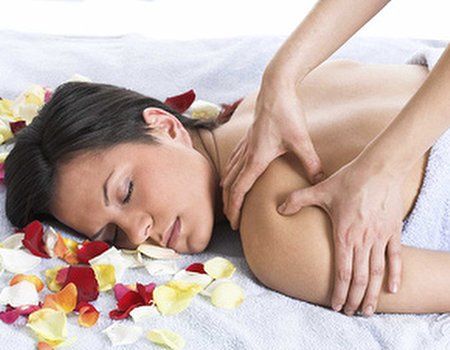 Welcome to my first blog with the lovely people at Wahanda. To start, I am talking straight to all those therapists out there who use themselves as tools - that's a lot of you! Massage therapists, physiotherapists, reflexologists and body workers - this article is for you.
Raising awareness of injury risk
Now, I know this is a sensitive subject for many people - after all, many (admittedly initially including myself) do not want to think about something deemed so negative. However, with alarming statistics behind the facts, it is a topic to stop and consider.
Being a therapist, by nature you are nurturing and caring and attentive to your clients' needs. But are you the same with regards to yourself? Many manual therapists come to accept achy hands, tired forearms or a painful lower back as part of the reality of their job. According to several reliable surveys, the average career span for a massage therapist is 8 years. Eeek!
Ok. Enough of the depressing stuff - let's concentrate on what you can do to reduce your chances of an MSD (musculoskeletal disorder)!
1. Be fit for your job. Giving an hour's massage is like an hour's Tai Chi - only harder! The fitter and stronger you are, the less likely you are to injure yourself.
2. Ensure you allow time between sessions to stretch out.
3. Eat and drink plenty! Snacks like nuts and raisins can keep energy levels high and blood sugar stable, avoiding those afternoon slumps. Water is vital.
4. Check your posture. Keep your stance wide and low and your shoulder blades down your back to avoid rounding forwards.
5. Keep your wrists as neutral as you can, avoiding over extension. This can be done by lowering your position to either squat or lunge and extending arms out but not locking the elbows.
6. Use forearms and elbows as much as possible. This may involve attending a course to show you how to do this safely for you and your client.
7. Check your work area is set up so you can work as comfortably as you can. There are many articles/books on ergonomics which may be helpful.
8. Stick to your skill set and your comfort zone. It may be an obvious one, but how many of us want to please a client requesting a hard treatment and perhaps use more force than we should? This is where it's great to have a referral list and to pass clients on. It may seem like you're losing business, but injury will lose you a lot more.
9. Back to food...eat well! What we eat affects every part of us and certain foods put us in a more pro-inflammatory state - lessening our ability to heal and making us more vulnerable to MSD's. (A note on caffeine - too much reduces blood flow to extremities, diminishing tissue repair and increasing muscle tension, therefore putting us in an overworked state).
10. Build your practice up gradually to allow your body to become conditioned. If you work in a spa where clients are continuous, discuss what their protocol is for injury prevention.
And most importantly - in fact so important I'm not giving it a number - GET REGULAR MASSAGE YOURSELF!
As I am a homeopath, I can't leave without mentioning a few remedies I would never be without:
Rhus Tox. For straining and overuse of muscles and tendons. Symptoms (usually stiffness) are worse on first movement but ease off after you've been moving for a while.
Ruta. For joint and ligament strain. Can combine with the above.
Arnica. For when muscles feels bruised and tender. Again can combine with all of the above - in fact, I generally do!
Go for a 12 or 30c potency and take up to 3 times daily.