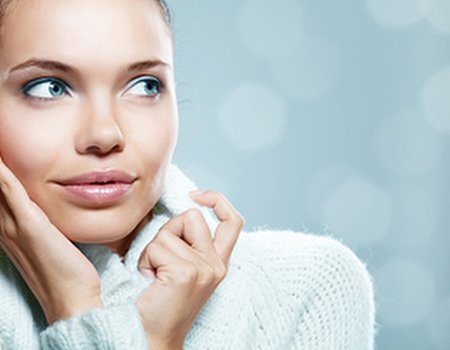 In the run up to the end of the year we all start to feel the strain. Cold, dark nights can leave us feeling a bit lethargic and the harsh winter weather takes its toll on our poor skin.
A well-known remedy to the melancholy moods we sometimes find ourselves in is a bit of pampering, whether it's a massage, facial, or just getting your nails done. I've been a bit stressed recently, so I let Pacifica see what they could do to get me looking and feeling revitalised. I decided a facial to treat my traumatised skin was the best way to go.
The venue
A stone's throw from Notting Hill Gate tube station and trendy Portobello Road, Pacifica is nestled in a quiet residential road of gorgeous whiter-than-white houses. The venue has a bright and airy reception, but downstairs is where it transforms into an oasis of calm. Relaxing music plays throughout the building, and each room is dimmed and equipped with everything your therapist needs to make sure your treatment sends you off into a world of your own.
There is also another branch in Hampstead.
The treatment
Now, the last facial I had was in a small room in Bangkok off a busy main road. It was a fairly relaxed occasion, I even got a beer for my troubles, so to say I don't often get to experience true luxury is an understatement. Despite my (secret) nerves, Jenny, my therapist, greeted me at reception and led me downstairs to my dimmed treatment room. She offered me a drink before asking me to slip under the plush blanket on the heated bed. After having been walking in the freezing English weather this was a lovely little touch that helped me instantly relax.
Jenny then asked me about my skin. I told her I'd had a few spots start appearing and my face was quite dry. After laughing about the terrible, terrible make up rules I admittedly break every day, she prepared a custom facial using a mix of Dermalogica, Elemis and Environ products. The facial was tailor-made just for me based on my skin's needs, and Jenny explained that as every client's skin is different, every facial should be different too. That's how they work at Pacifica.
After a relaxing hour-long treatment, including shoulder and head massage and blackhead extraction (my nose has never looked so good, which, as far as noses go is quite impressive) Jenny whispered to a very sleepy me that the facial was over. There was no rush though, and I was given a glass of water to freshen up and all the time needed to get ready. I summoned all my willpower to remove myself from the warm bed and go back upstairs.
The result
My skin immediately felt smooth, and I waited until I got back to the office before having a look at my refreshed face. Writing this an hour later, the difference is definitely noticeable and I got a few comments from the girls in the office about it, even without having any make up on. I definitely feel relaxed after the shoulder massage helped get rid of a few pesky knots too.
All in all, the salon is gorgeous and the products used are top-of-the-range, but the most important part for me was that I got the sense the therapists, Jenny, Renee, Shari, Kathleen and Hajni, love what they do. There was no awkwardness, just professional yet friendly service.
If you want to try out a facial or manicure, Pacifica are offering a fabulous 63% off for one day only at both their venues with their choice of massage or manicure MobDeal. They'll even give you a free Elemis skincare gift to take home too.